Batavia

High School




Class Of 1965
Errata
From the careful eye of Pat Palmer and Tony Condello 5 more names of our classmates have been added to the roster of those who served our Country. Those additional names are in bold; those classmates who were killed in the line of duty have an * before their name. Do let let me know of any other additions or changes.
Thank you again for your Service.
As we honor this100th Anniversary of the end of 'The War to End All Wars' let us remember those from Batavia we knew who served when we were still young, and those who made the ultimate sacrifice.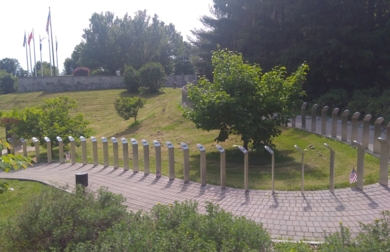 Viet Nam Veterans Memorial Park, Highland Park (South Avenue) Rochester. If you haven't already, visit it! Besides honoring young men of Monroe and surrounding counties who gave their lives in Viet Nam with a stainless steel marker for each, the paved walk includes an incredible story-line of the history of our country during that period.
45 Members of the Class of '65 served in our Nation's Military. Today is a day to honor their service, and in some cases their ultimate sacriface.
Mark Abrams - Navy, Naval Air Intelligence
Raymond J Barone - US Army
* Francis J Biegas, Jr
Jake Bonar -US Army Special Forces
David C. Bond - US Air Force
Stephen Carr - US Army
Victor L Cecere - US Army
Robert W Chmielowiec - US Army
Anthony J Condello - US Army
Gerald P Condello - US Army
James M Conway - US Army
Ed Doody - US Army
Clayton C Fladie - US Army
William J. Frieday - US Marines
Wirt Fuller - US Air Force
Stephen Hawley - US Army
William Heiler - Army National Guard
James F Hodge Jr - US Army
Thomas Hoitink - US Navy
Art C Hunt - US Air Force
Lynn L V Johnson - US Army
Douglas W Kalicki - US Army
J. Glenn King - US Marines
Joseph M Kujawski - US Air Force
Gary J Luplow - US Navy
Gary McManis - US Army
William H Miller - NY Air National Guard
* Harold B. Nadeau
John Moffat
Edward P Nutting - US Air Force
James Pacino - Navy Medic with US Marine Corp
C Patrick Palmer - US Army Special Forces
Peter Pastecki - US Army Infantry
Daniel J Plapus - US Army
Charles L Richmond Jr - US Air Force
Anthony J Rodon - US Army
Dave L Scoins - US Army
Richard S Siembida - US Army
John James Sileski - US Army
William R Smith Jr - US Army
Anthony Tamfer - US Coast Gurad
* Stanley Tomazewski
Dave G Tresco - US Army
Harry L Tyson - US Army
John H Wassink - US Navy
Thomas H Woods - US Air Force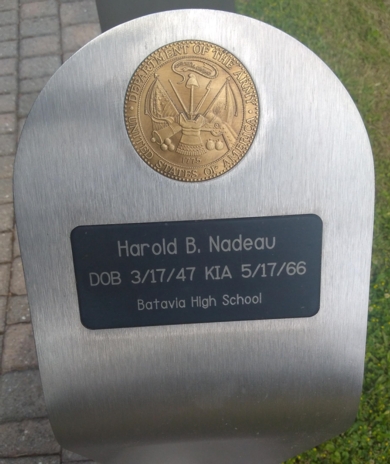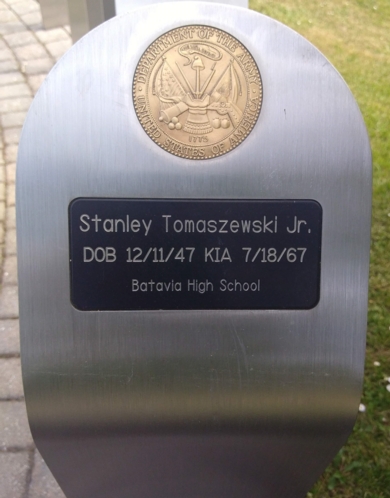 Sorry, I didn't find Frank Biegas' marker.
Other Bataivians, not in our Class, but one or more of you may have known.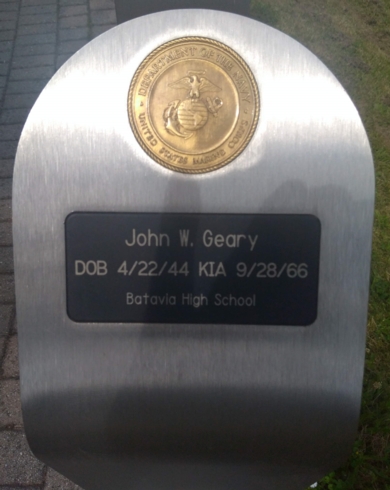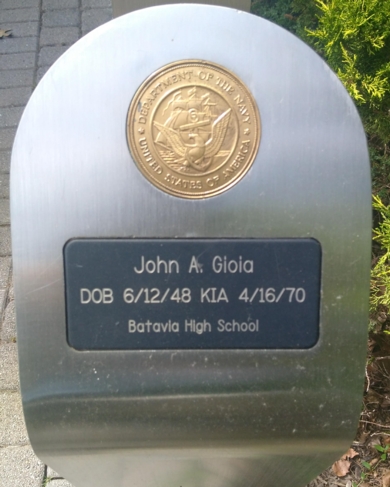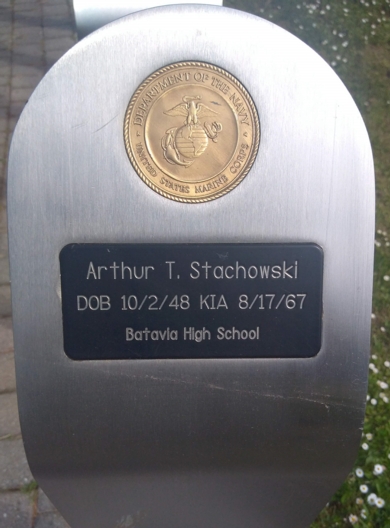 UPCOMING BIRTHDAYS


Official Web Site of
The Batavia (NY) High School
Class of 1965
Created October 5, 2014
Home Page Visitors since then
v2016.3
---